So, I haven't been blogging much lately, and here is one of the other reasons why. An acquaintance of mine is running for the opening senatorial seat 2022 from our State of Ohio. She has asked me to help to her and I have agreed. I am serving as one of her regional campaign managers and also helping her do some of the writing for the campaign. So far we are mostly in the meeting/phone calling stages, but soon we will launch her website and announce her candidacy. Traci is a worthy candidate.
Here is some of the kind of things (but still not a finished product) I have been writing for her:
A Campaign to Save Democracy in Ohio
The Ohio Democratic Party must win the vacant U.S. Senate seat in 2022. This must happen to save Ohio from the continued misguided and immoral leadership of our current Republican Party. In fact, this must happen to save the Ohio Republican Party itself!
Current Ohio Republican Party politics is driven by corrupt and extreme factions.
The 2020 presidential election was won fair and square by Democratic candidates Joe Biden and Kamala Harris. Former President Trump began early in that campaign to work to subvert America's long history of democracy. He continues to insist upon his "Big Lie" and this culminated in the failed attempt by his supporters to violently overturn that election's results with the January 6th Insurrection on Capitol Hill. Still, many of Ohio's leading Republican senatorial candidates —Josh Mandel, Jane Timken, J.D. Vance and Mike Gibbons— are fighting for Trump's sullied endorsement.
In 2019 this state was rocked by the largest political bribery scandal in its history. Arrested were the Republican Speaker of the House (from New Lexington, population 5,000), the former Chairperson of the State Republican Party (Matt Borges) and three others. Today, two of these have plead guilty, two await trial and one committed suicide.
In 2019, a mentally deranged young man used an obviously inappropriate amount of fire-power to kill and wound 26 Daytonians on a summer's night; it took 29 seconds. Daytonians cried out, "Do something!" and our Republican Governor and bipartisan Dayton-area politicians heard that call and proposed gun reforms. The Ohio Republican-controlled legislature in Columbus would have none of it. All efforts failed, and pro-gun legislation today pours out of the state house on a monthly basis! Recent polling shows support for various stricter gun-control measures to be between 60% and 90% in our state.
In 2019, as the Covid Virus Pandemic began, Republican Governor Mike DeWine and his appointee, Dr. Amy Acton, wisely led the way nationally in taking Public Health Measures here in Ohio. This valiant and reasonable effort was soon greeted with angry faces, shouts and fists pushing and pounding at State House doors and windows by extremist Republicans. It was, as if, a rehearsal for the January 6th insurrection in Washington. State House Republicans have now limited the Public Health powers of their own Republican Governor.
Ohio is a diverse state. Yet, the 89 Republican State Representatives and State Senators that form a super majority, are all white. 17% of Ohioans are people of color. 75% of Ohioans live in large metropolitan areas, yet the politicians of the Ohio State Government are small town, rural and out of touch with the average Ohioan.
Over 50% of Ohioans support a woman's right to choose the outcome of an unwanted pregnancy, and under 40% oppose that right, various recent polls continue to show. Yet Ohio Republican State Legislators are on the verge of passing laws to outlaw abortion even in the cases of rape and incest, with time limits designed to eliminate a woman's options even before her pregnancy is evident to her.
In 2018, over 70% of Ohio's voters in a state referendum cast a ballot to end the current procedures and alignments of state voting districts, yet in 2021 their own Republican Governor questioned the sincerity of Republican plans for re-alignment. In the end, he acquiesced to the extremist and anti-democratic forces in his own party and signed new gerrymandered voting districts that will be challenged in court.
Democracy does not exist in Ohio! Ohio Republican politics has a history of financial and legislative corruption. They constantly exhibit a willful disregard for the lives and beliefs of most Ohioans.
Now is the time to start the work necessary to overthrow this regressive regime. The Ohio Democratic Party is capable of growing a forest of winning candidates. Nan Whaley of Dayton will be a strong candidate for Governor. But, the race for our opening U.S. Senate seat needs to be energized. Will Congressman Tim Ryan be capable of motivating Ohio's Democratic and Independent voters? We fear he will not. We fear he will not be the fresh voice and new energy needed to stem Trumpism in Ohio. The Republican Party of Ohio should be and will be divided among itself and ripe for defeat.
To energize the race for U.S. Senate, we propose Traci "TJ" Johnson!
Traci's Biography
Traci "TJ" Johnson has a long history of working for the people of The Great State of Ohio. She is now asking you to promote her to The U.S. Senate.
Traci has 9 years of service in state government. She has worked in the Department of Administrative Services, Budget and Management where she learned how to balance a budget. In the Environmental Protection Agency,Traci fought for the health of our planet and all its living creatures. At the Attorney General's Office,Traci sought fair treatment of all Ohioans in the marketplace.
In politics, TJ has more than 30 years of service for The Democratic Party. She has been an Elected Ward Committee Woman in the Columbus area for 20 years. Traci has serviced within the Obama for President and Biden for President campaigns, along with Mike Coleman for Mayor and almost every other Democratic Party effort to improve the lives of Americans in the past several decades. TJ, herself, has run for State Representative three times and each time fought hard but fell victim to our gerrymandered system. She has been President of Franklin County Young Democrats (2 terms) and President of Franklin County Democratic Women's Club (3 terms).
In the private sector, TJ is a successful executive. She has been a General Manager in two major corporations and the Director of the Ohio Minority Supplier Development Council. Currently she is President of Tra'Bian Enterprises, a privately held leader in the information technology industry based in Dublin, Ohio.
Raised in Toledo, Traci's mother was a single mom, a preschool teacher, and eventually a social worker. She insisted upon a deep commitment to education from all her four children including Traci, her eldest daughter. In high school, TJ was accepted into the prestigious St. Ursula Academy, an all-girl preparatory school in Toledo where Traci proved her maturity by earning part of her tuition by participation in an afterschool work/study program. Traci graduated from Ohio University in 1995.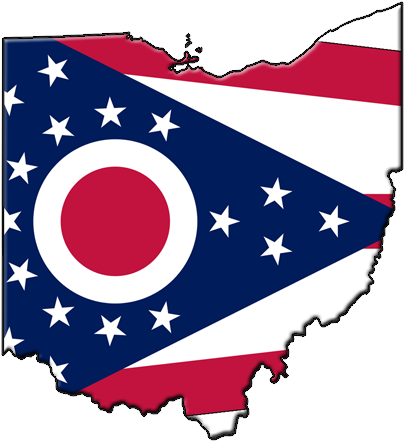 TJ now brings her skill, her wide-ranging experience and her steadfast commitment to this vital U.S. Senate race. Please give her your support!
So, there is the explanation for my lack of Blogging: Teaching and Politics. But do not fear, I will be back to the Blog soon. The NatureReligionConnection cannot be denied, and I have some great new ideas! Your Pal, GregWW